'Blond' curtains by Nicolette Brunklaus imagine the tale of Rapunzel at the FIT-museum, New York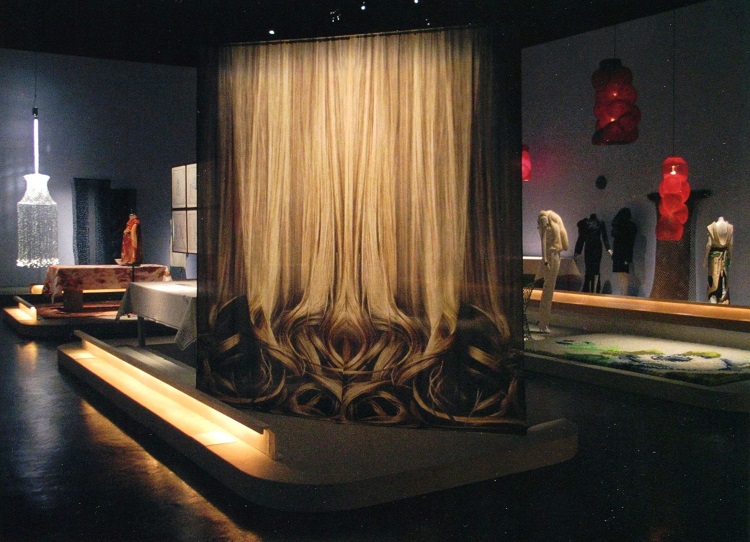 Although this book focuses on clothing and its relation to fairy tales, it would be remiss not to include the Amsterdam-based interior designer Nico­lette Brunklaus. The notion of storytelling is central to Brunklaus's work, and her textile designs often combine her passion for photography with her love for the natural world.
Yet even her most realistic subject matter is infused with an imaginative, ethereal quality. A set of curtains from 2003 – aptly titled Blond – features a photograph of golden hair, digitally printed on silk fabric. The tresses tumble down each of the panels, in mirror image, and pool into soft curls at the bottom hems.
While the imagery itself is enchanting, it is the scale of the cur­tains that recalls Rapunzel's story.
Together, the panels measure nearly ten feet high by more than nine feet wide. Whether installed in a gallery or in a home, they are simultaneously beautiful and imposing, and elicit the sense of solitude a woman can affect when she covers her face with her hair."? Undoubtedly, they also recall the romance of "Rapunzel"